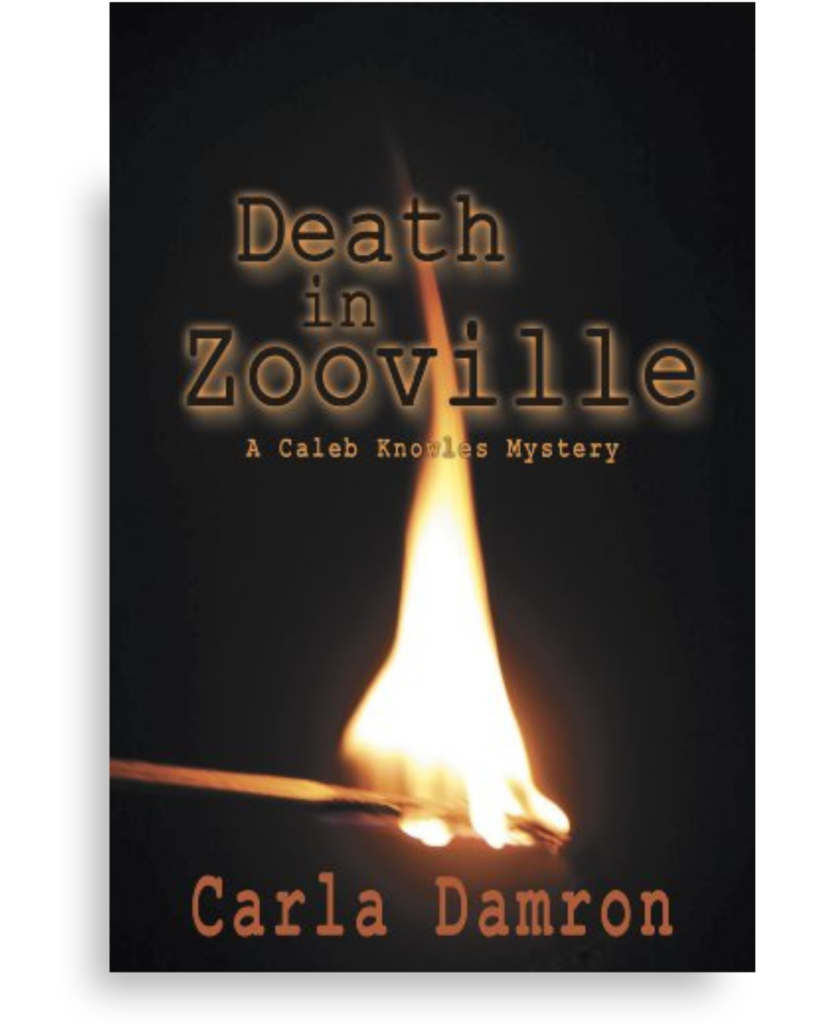 Carla Damron writes with wisdom, heart and deft hand at building suspense, but mostly she writes about characters any one of us could become.
—Pamela James, The Writers Room Magazine, praise for The Caleb Knowles Mystery series
The Safe Harbor Center is supposed to be a sanctuary for the homeless, but when a ruthless killer strikes, no one is safe. Social worker Caleb Knowles, immersed in the demanding work of housing, feeding, and counseling the colorful array of clients at Safe Harbor, is deeply concerned about the murders. It doesn't help that city officials blame the homeless and plan to use the killings as an excuse to close Safe Harbor for good. There's even talk of razing Zooville, a tent village that is home to some of Caleb's most vulnerable clients.
Like the flick of an arsonist's match, tensions ignite when Wyman Carter, a homeless drug addict with a strange fascination for fire, enters the mix. Wyman knows more than he should about the murders, but he's on the run—from the guardian who exploits him, from his past, and from the voices screaming inside his head.
Tempers flare as Caleb himself becomes a suspect in the murder investigation led by Claudia Briscoe, the detective he used to call friend.
With help from his deaf brother Sam and Henry Rudd, a recovering addict, Caleb faces a firestorm that threatens not only his reputation, but his very life.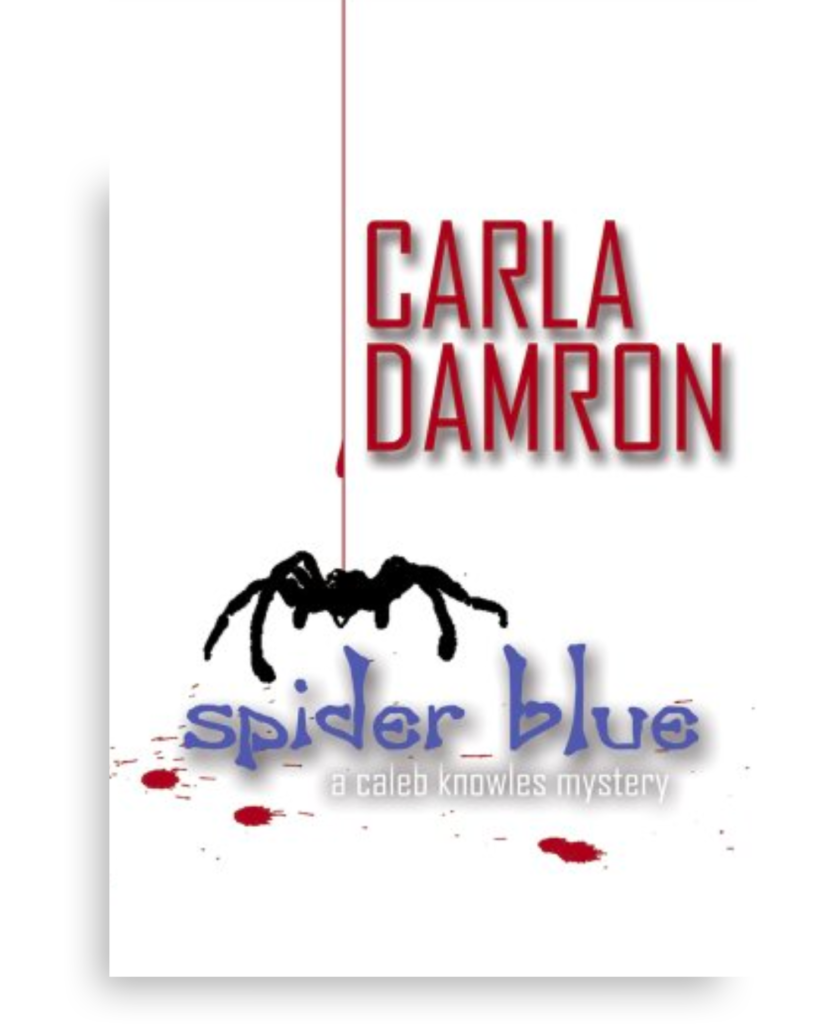 A personable character … readers will follow him breathlessly to the novel's well-reasoned conclusion.
—The State, Columbia, SC
Spider Blue – A Caleb Knowles Mystery Reissue Edition Social Worker Caleb Knowles' quiet southern life is disrupted by two horrendous crimes: Frances Callahan, a young nurse and mother of two, is found stabbed to death in front of her suburban home. Across town, a worker draws a gun and opens fire on his fellow employees. Caleb has a personal and professional connection to the murders: a good friend, Maggie Wells, lives near the murdered woman and now fears for her own safety. And, after a bizarre suicide attempt, the gun-wielding mill worker becomes Caleb's client. With the help of his brother, Sam, a deaf artist, Caleb uncovers the strange link between the two crimes in the form of another client: a disturbed teen age boy, the millworker's son. But Caleb's investigation into these events draws him into a dark, confusing world of drive-by shootings, gangs, and street drugs. And Caleb's efforts to protect his friend might just prove deadly-for Sam and for Caleb. Carla Damron, a licensed clinical social worker, taps into her keen insight into human behavior in the Caleb Knowles series. Spider Blue has received impressive reviews from print and on-line media. Spider Blue is the second in the series featuring social worker Caleb Knowles and his brother, Sam, a deaf artist. Spider Blue is set in the midlands of Damron's native South Carolina.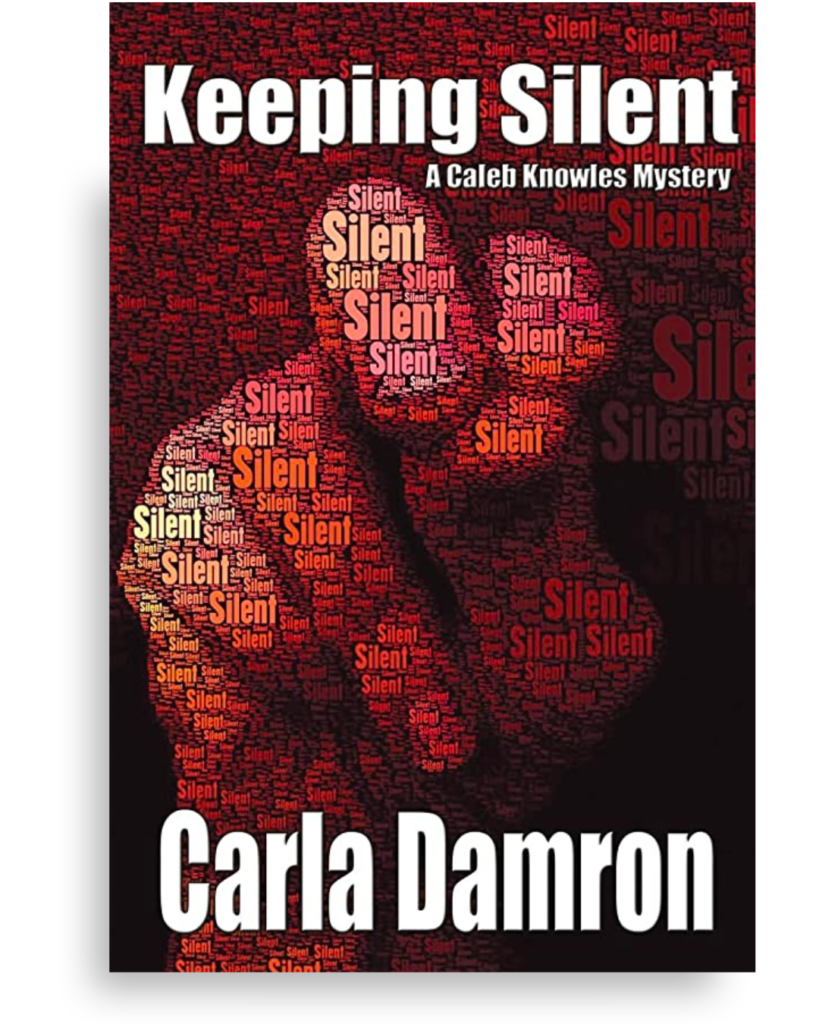 Damron's adaptation of the deaf is poignant and exact … one of the better examples of true deaf characterization.
—Deaf Characters, Behind the Fiction
KEEPING SILENT (originally published in 2001) is the first mystery featuring social worker Caleb Knowles. In this updated version, we meet Caleb, a clinical social worker, as he tries to prove his brother innocent of murder. Acclaimed sculptor Sam Knowles, deaf since a teenager, is accused of the murder of his fiancée. When Anne Farrell, who was also deaf, is found lying by the piece of sculpture that was used to kill her, her still hands sign the word "No!" in a silent scream. Caleb believes his brother is innocent, but Sam, who's battling demons Caleb cannot understand, withdraws into a dark, silent world. He won't defend himself and fights Caleb when he tries to help. When the seemingly unrelated crisis of one of Caleb's clients turns out to be a crucial link to Anne's murder, Caleb starts down a dangerous path, uncovering secrets Anne was keeping from them all. As Caleb exposes the killer, he must also confront the fine line between guilt and innocence to which no one-including himself-is immune.