~NEWS FROM MY WORLD~
I'm pleased that my experimental flash fiction piece, "Dispatched," was published by In Posse Review, April 2013. You can read it here: http://inpossereview.com/
My short story, "Outer Banks," was published by Melusine Literary magazine in its Spring 2012 edition. Read it here: http://www.melusine21cent.com/mag/node/311
Also, my flash fiction piece, "Convergence," appeared in SIX MINUTE MAGAZINE. It can be found here: http://www.sixminutemagazine.com/current-issue
(click on the "F" and find my story on page 10).
September 2011: My editorial about 9-11 appeared as an op-ed in THE STATE newspaper: http://www.thestate.com/2011/09/12/1964908/damron-the-emotional-toll-of-911.html
The National Association of Social Workers added a link to the story on their national site. I'm pleased about the exposure but more importantly, wanted to make a point. *********************************************************************************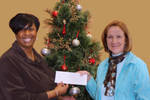 I've been described as "a writer of social issues mysteries" and I think it fits. I'm a licensed clinical social worker and a southerner born and raised in South Carolina; these experiences resonate in my  three mystery novels: KEEPING SILENT (2001, mass market 2002), SPIDER BLUE (2005, trade paper 2006) and my latest: DEATH IN ZOOVILLE (2010).  My protagonist is Caleb Knowles, a social worker with "a delightfully dry sense of humor" (CHARLOTTE OBSERVER review, 2/20/05). As a therapist, Knowles must solve mysteries of the mind; each of these novels deals with mental illness and other relevant social concerns. In DEATH IN ZOOVILLE, Caleb and his deaf brother, Sam, become entangled in the world of poverty, addiction, and homelessness.
What reviewers say: Ashley Warlick of the Greenville news writes: "Carla Damron cultivates the feeling that these lives on the page last as long as our own, that these characters are a part of ani enduring community. Such a feeling gives real heft to the whodunit aspects of her story."
Ivy Moore (Sumter Item) says: "Damron's insights allow us to get into the minds of the mentally ill. DEATH IN ZOOVILLE is a quick, compelling read, thanks to the natural dialogue and fluidity of Damron's writing."
David Marshall James (THE STATE) writes: "Damron's carefully constructed plot and thoughtfulness about social ills contribute to a noteworthy work. Should her mystery series command the attention it deserves, she has the talent to play on a much broader stage."
I've also authored short stories that have been published in anthologies like MYSTERY ON THE WIND (2010), NAUGHTY AND NICE, THE SWEET AND SAVORY WRITINGS OF THE INKPLOTS (2004), BUCK NAKED UNITARIANS AND OTHER TALES (2003), and  INKPLOTS: RANDOM ACTS OF WRITING (2001).
I put some special research into my latest project, DEATH IN ZOOVILLE. As a social worker, I've dealt with homeless clients for years, but in preparation for this novel I spent some time in the local homeless shelter. I met some real characters there. Each had his own story. But the ones who pulled on my heart were the ones who had mental illness. They have struggles you and I can only begin to understand. It was really sort of humbling. I donated my first royalties and speaker fees to that shelter (see photo above).
I've been fortunate enough to appear in numerous state and national conferences, including The Wonders of Writing, Malice Domestic, the SC Book Festival, Killer Nashville, and Murder in the Magic City. And in my "free time" (does anyone have free time anymore?) I recently completed an MFA in Creative Writing. I still work as a social worker in mental health where my clients are– always will be— my best teachers.